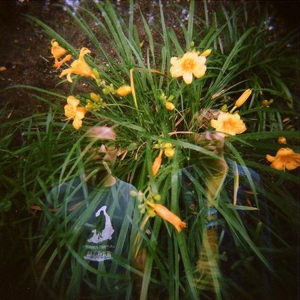 I have finally come to terms with the fact that it is actually going to get cold this year after all. Chicago, I just can't be mad at you about it this year. You've given me so much more sunlight this year than I deserve. While the North continues to give me more than adequate weather, the south continues to give me more than adequate music.
Today's selection comes soulfully sauntering through my speakers straight across the beer soaked carpets of loud, smoke stained rock and roll clubs of Denton, Texas.
Do you remember when Prop 19 passed and the state of California was able to fund time machine research? Remember when they successfully built a time machine, and it mysteriously disappeared? This morning, I received the following email regarding the theft:
"To whom it may concern,
I found it vitally necessary to steal the time machine, okay? I know everyone's going to be pissed. Everyone's going to be confused and mad, but only until they hear Fergus and Geronimo.
Here's the scoop. I snuck into the time machine facility, traded the guard a bag of Fritos for the keys (he was too high to know what was going on… PROP 19!) and embarked upon my voyage. With me, I brought one ipod containing nothing but Weezer's The Blue Album, Charles Bradley, Sic Alps, The Royal Trux, and Sharon Jones. There was one Telecaster, a '60s era Ludwig kit, a Fender Twin Reverb amp, and an SL1039 Cassette Recorder/4 Station Listening Center. I set the dial for 1957, location: Lubbock, Texas. There, I tracked down Jerry Allison and Niki Sullivan. I drugged them, stuffed their bodies into the time machine, and took off BACK TO THE FUTURE!!!!!
When they awoke, I explained to them the importance of their mission. First they must listen. We traveled for years, blasting music, eating Fritos (I brought a lot of Fritos…) and dodging the California Space Rangers who sought to track down their stolen time machine. Finally, with fresh ideas to blend with their current talents, they set to recording. The noise was remarkable. There was pop, there was soul, there was garage, there was the stretchy time bending tone of damaged tape, there was lo-fi, and when the tape was finished, I dropped the two off back in Lubbock (still in '57 so they could enjoy more time with Buddy,) and set the gauges for 2008, Denton, Texas.
Here,  I tracked down Andrew Savage and Jason Kelly. We sat together in an old Volkswagon and listened to the tape one time through together. We then exchanged knowing glances, and I ascended the stairs into the machine.
I got back to the present, dodged the guards, and moved to Brooklyn. I found an apartment, paid too much for it and moved in. After getting all the boxes out of the back of my jeep and drinking half a bottle of wine, I went back to the jeep for my cigarettes. There it was. On my windshield, a hand drawn flier for a show happening just that very evening. The band? Fergus and Geronimo.
Mission accomplished."
I certainly cannot reveal my source, but I certainly listened to Fergus and Gernonimo, and you should too.
Listen: Fergus and Geronimo – Last Letter
Download:Fergus and Geronimo – Harder Than It's Ever Been