Danish producer Anders Trentemøller released his latest album,
Reworked/Remixed
last week. Tremble Tremble was lucky enough to see him as he passed through Chicago on his tour across North America. After a break-out, smash hit, dynamic, scintillating, wonder-filled, jelly bean, gum-drop fantasy wonderland daydream carnival performance with a full band at the Metro (I wish I could take credit for that description, that was all
Jamie
), the musician better known as Trentemøller took the time to talk to us about his new album and current tour.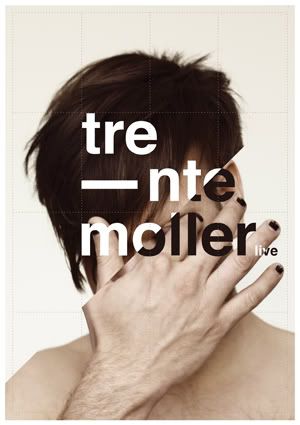 TrembleTremble: The Reworked/Remixed album has has a healthy combination of remixes from different artists – from the well-known to the slightly more obscure (at least, in the US). How do you choose songs to remix? 
Trentemøller: I've been so lucky that all the artists that have remixed asked me. I didn't have to go out and ask artists to remix for me. I've had the opportunity to remix artists that I really admire so to have that done for me is amazing. I like to remix the more unknown bands like Danish artists. Before I start working on a remix myself it has to be a really unique sound and something that I really like because I don't want to waste my time on something that is not good.
TT: Is there a reason why you've reworked some of your own tracks? What's the creative process behind reworking your own songs? Do you feel like you can improve upon them once they've been laid down?
T: For me, its not about improving on them because I'm always proud of the sound I make but I try to make a different version and see where you can bring a track you've already done and put it in a new context. It's just a new take on a song—it was hard for me sometimes because I spend so much time on a track and to go back and work on it again is hard but then I got into the whole creative process and things started to flow. So in the beginning it was hard but in the end it was fun because I tried to take the song to a new place and that's the challenge, I think.
TT: At the Metro in Chicago, you perform with a full band. Can you talk a little bit about how the band comes together to create the sounds originally produced by one? Is it strange to work with a band after starting as a lone producer and DJ?
T: Yes it was quite easy this time because the music on this album has a lot of band elements because I played a lot of instruments myself so it translates to live very well, whereas with my first album, it wasn't the case. The members of my band are my good friends in Copenhagen and I trust what they're doing because they have their own solo careers and we've played together before and so working with them and asking them to be in the band was easy—we have a very good vibe as friends not just as musicians and it's something you can feel on stage when we perform.
TT: Has the IDM scene changed at all since your first album? Do you see a difference between the scene in Europe and the US?
T: I'm not really the right one to ask because I don't really know about the dance scene and I don't see myself doing electronic dance music anymore—my latest work has been rock and even surf and some classical music—I live in my own little world of music so I can't really answer that kind of question.
TT: What's next for Trentmøller?
T: Next is going back to the studio after this tour. I just recently built a new studio in Copenhagen with my drummer—a really cool new studio. I'm really looking forward to get into the writing process and composing again. I've been on tour and doing festivals for the past 2 years and I'm excited to work in the studio for the next 8 or 9 months.
Want more Trentemøller? Watch this

or click here to download his remix of Neverglade from the new album, Reworked/Remixed.